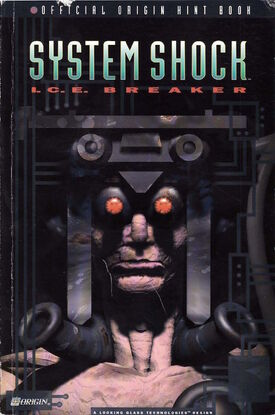 The
"System Shock I.C.E Breaker"
is an official hint book for
System Shock
, written by Tuesday Frase.
Contents
Stats and weaknesses for all creatures give you the inside track against your foes.
Choose the most effective weapon to attack each mutant and robot in the game.
Leave no passages unexplored with an extended walkthrough.
Access all important logs and emails that contain vital clues for finishing each quest.
Find solutions to wiring, grid and keypad puzzles for all levels.
Examine level maps that detail important stops for each subplot.
Study the playtesters' and designers' hints to outsmart SHODAN.
Trivia
A digital version of this strategy guide was bundled with the Steam and G.o.g. versions of the game.
See Also
Ad blocker interference detected!
Wikia is a free-to-use site that makes money from advertising. We have a modified experience for viewers using ad blockers

Wikia is not accessible if you've made further modifications. Remove the custom ad blocker rule(s) and the page will load as expected.