Citadel Station
Level 2 - Research Labs

Area Information
Level ID

LV 2

Medic Autodocs

1 (Broken)

Recharge Stations

3

Cyber Terminals

2

Connected Levels
Soundtrack

[Source]
The
Research Labs
are the second level of
Citadel Station
explored in
System Shock
.
This level is responsible for the production of many prototype technological developments, and the eastern quadrant houses an extensive electronic library as well as admin security. The Laser Control Center for the station's mining tachyon laser are also located here. This level can be identified by its vibrant red and white walls.
Overview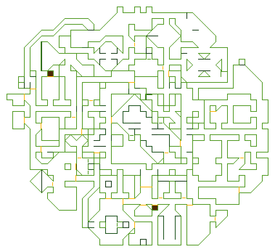 Enemies
Logs and E-Mails
Weapons and Items
New Hardware Attachments

Access Cards

Science Access Card
Engineering Access Card
Group-3 Access Card
Cyberspace Items
Terminal 1
Terminal 2
Commandos prepare to move to Level 2 core
Security to Level 2 computer nodes
---
System Shock - Citadel Station


Level 2
Research Labs
Ad blocker interference detected!
Wikia is a free-to-use site that makes money from advertising. We have a modified experience for viewers using ad blockers

Wikia is not accessible if you've made further modifications. Remove the custom ad blocker rule(s) and the page will load as expected.